The Game's son has a long way to go before making a decision on what college football program he wants to be a part of.
But the tyke is apparently putting up big enough numbers in pee wee ball that his famous dad is dreaming.
Game ran into TMZ's cameras Saturday night in Los Angeles. When they asked him what college he'd like his son to play football at, he shunned the high profile local teams and said his pick would be The Ohio State.
Why?
"Because they wear red," Game answered.
The scarlet color on the Buckeyes' jersey technically has a tinge of orange. However, in its latest incarnation it's looking pretty red to us.  So we guess Game just scored some blood points.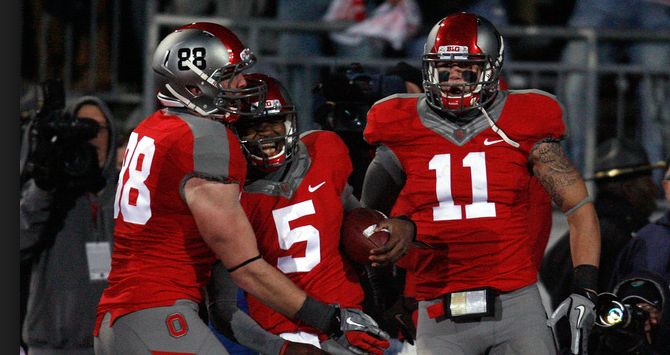 Discuss