Dr. Dre is getting old. It happens, if you're lucky.
But he still has a new hit album, and he still has his buddy Game to defend him anytime somebody jumps on the Internet and points out that "Mr. N.W.A." is looking a little long in the tooth.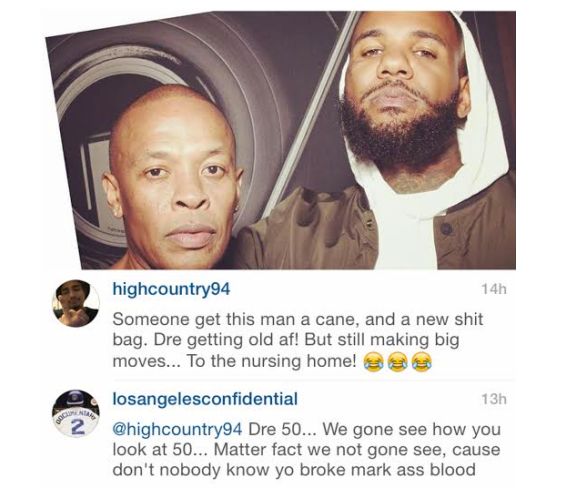 How do you think Dre is looking these days? Watch out what you say, because Game is liable to jump in here and take you down a notch.
Discuss