We all know The Game likes to play ball and isn't afraid to brawl. Now it seems like those traits may have come together in a criminal way during a pro-am basketball game at Hollywood Hills High School yesterday.
According to a law enforcement source who spoke to TMZ, The Documentary rapper got into an argument with another player, punched him the face, threatened to kill him, and then fled the scene.
The alleged victim has filed charges and The Game is being investigated for battery.
About a week ago, The Game had an image of Mike Tyson tattooed on his right hand and then made an Instagram joke about blaming Iron Mike in court if he gets accused of throwing punches.
Now the 35-year old may be able to see if that strange defense actually works.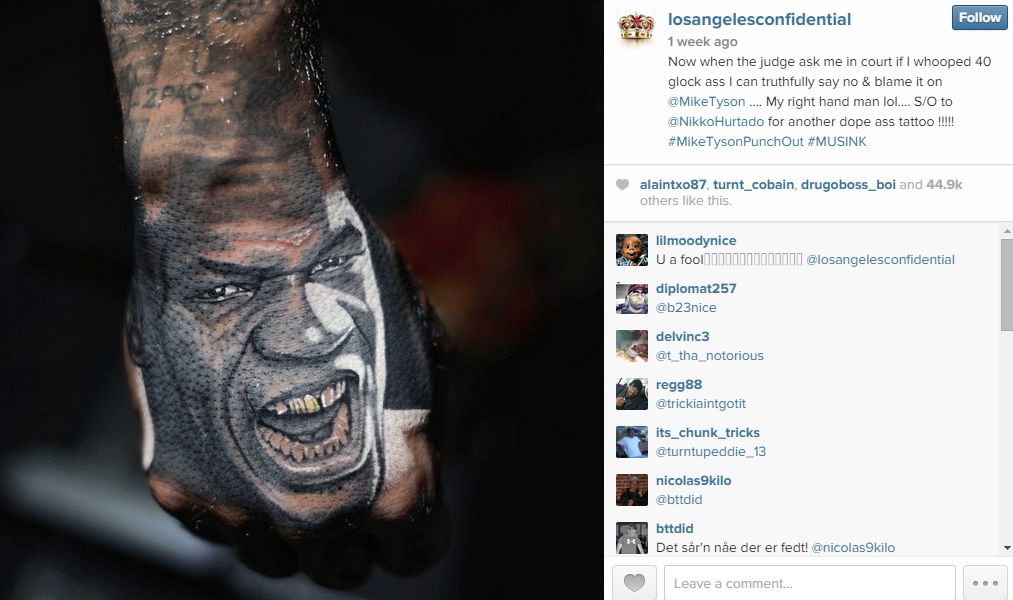 Discuss