Troll rapper Stitches has been trying to get Game's attention for about a week, dropping videos in which he threatens to hurt the Compton emcee.
Stitches also revealed what he claimed were direct messages from Game, in which the two discuss fighting.
That finally got Game's to engage him. In a video IG post, The Documentary 2 rapper says the DMs were photoshopped fakes, and dismissed Stitches as nothing but a fan.
"Number 1, I ain't sent your faggot ass no fucking DM. Number 2, any niggas name that rhymes with bitches, ain't nobody messing with you, you lame your music is wack, nigga, and I will put hands on you. I ain't sent you no message, you a fucking fan, nigga," Game says.
Here are the DMs Game says are fake: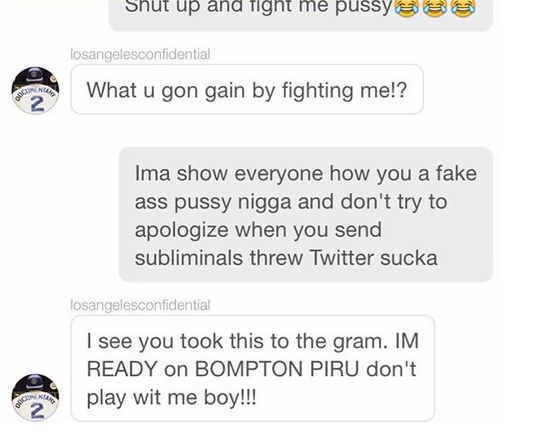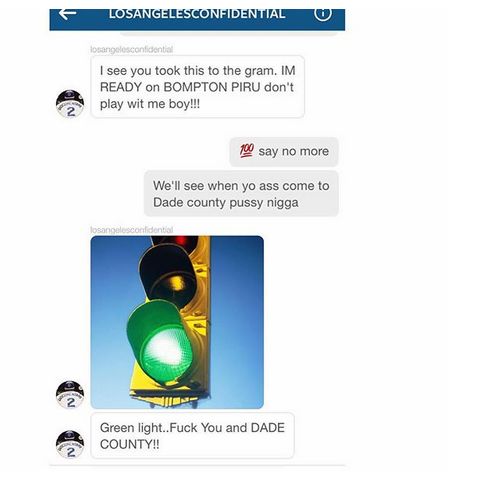 Discuss