Yesterday. we learned that Orlando Scandrick got a restraining order against his former fiancee Draya Michele.
At first brush this is a bit odd. Scandrick is a football player -- albeit not a particularly big one -- and Draya is a woman.
But when you think about it, it's not so odd. Girls can hit too, and the Dallas Cowboy claims Michele has maced him in the past. So by keeping his scorned woman 100 yards away, it greatly reduces Scandrick's chances of becoming the next Ray Rice.
However, Game wasn't seeing this logic. He got on IG and dropped another C-word on the cornerback for using a restraining order to hide from a woman: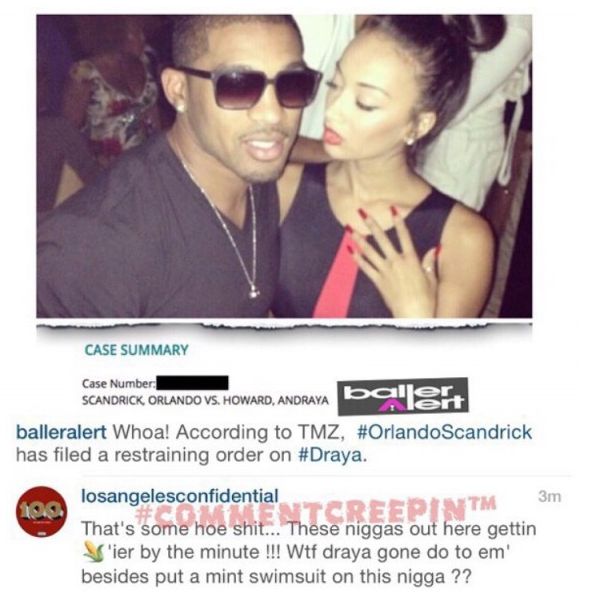 Discuss