The Game and 50 Cent are never ever getting back together. At least that's The Game's (rather important) opinion, which he expressed on social media after a curious fellow named Dylan Robischon wondered what would happen if the former G-Unit cohorts squashed their beef and performed their songs together.
"We'd sell out every fuckin venue in the world & shut everything in hip hop down," The Game gamely responded. But then he added "But we sworn enemies so it ain't gone happen. #SomeShitIsWhatItIsBlood."
Of course sworn enemies have been known to get friendly if the price is right, and Fif is certainly a businessman.

But that gets to the first part of The Game's response. Do you really think the two of them on the same stage would be such a blockbuster that the rest of Hip Hop would be left gasping under their weight?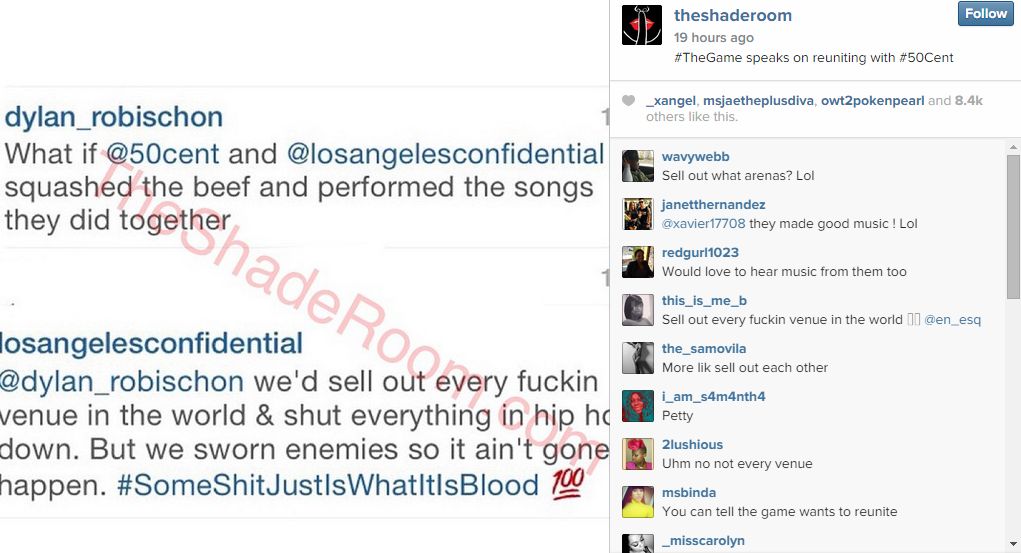 Discuss