The Game had an interesting 2015.
He beefed with Stitches and Young Thug, he lost two lawsuits for punching people, and he was always quick to provide his opinion on the news of the day.
And that's not even getting into his two well-received albums, The Documentary 2 and The Documentary 2.5.
For 2016, Game is taking the show on the road with the Documentary 2 Tour. He's announced its first leg, which you can check out below.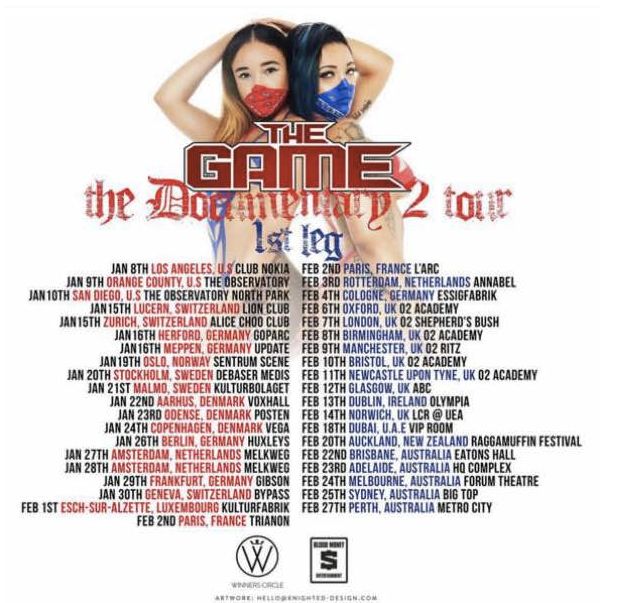 We gotta to give it to Game, that's a pretty ambitious schedule.
Discuss