G Herbo has been pretty harsh on Tekashi 6ix9ine for being a snitch.
Now that shoe is on the other foot.
Herbo recently caught 14 Federal counts of conspiracy to commit wire fraud and aggravated identify theft for his involvement in an alleged credit card scamming ring.
He's pled not guilty. But his former friend Omi says he's giving the Feds information about him because he's bitter about a girl. He made his case against Herbo on Instagram: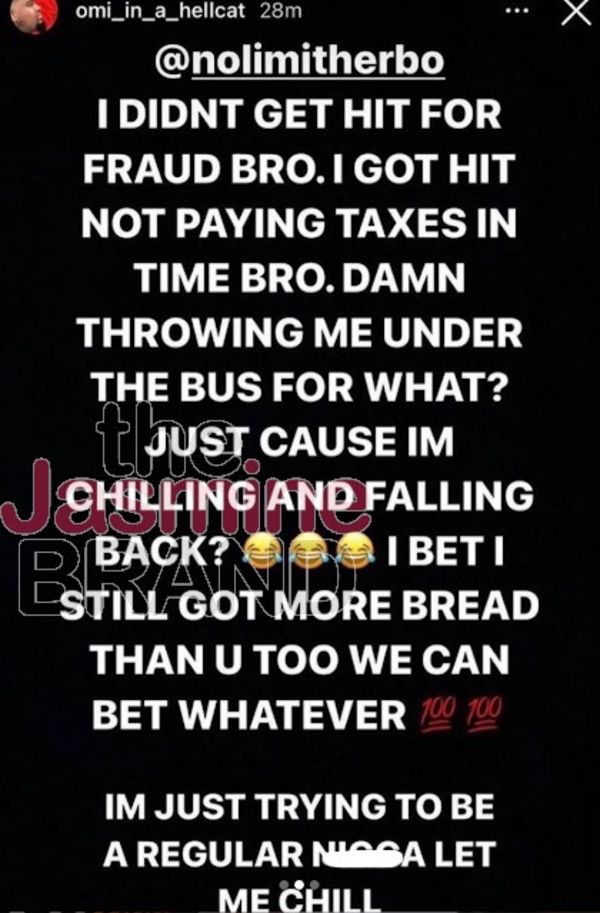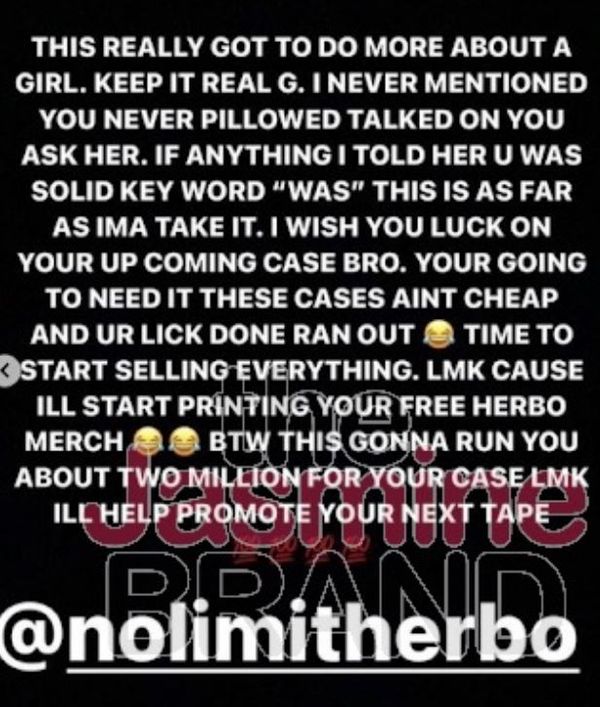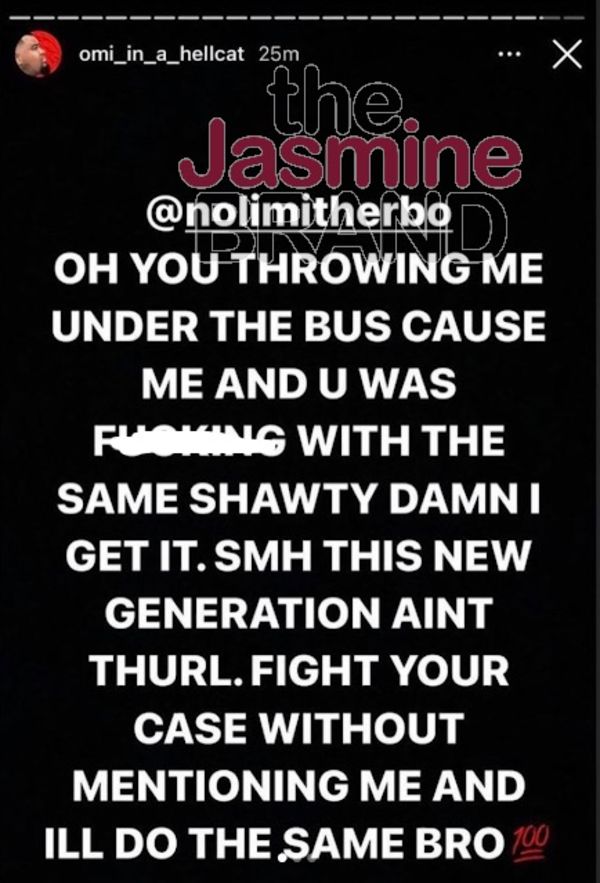 "I didn't get hit for fraud bro I got hit [for] not paying taxes in time. Damn throwing me under the bus for what?" Omi typed on Instagram Story. "Oh you throwing me under the bus because me and you was f*cking with the same shawty damn I get it. SMH This new generation ain't thurl. Fight your case without mentioning me and ill do the same bro."
Watch G Herbo's Ex-Friend Accuses Him On Snitching On Him to Feds b/c Mr. Herb Was Upset They Were Having Sex With Same Girl; Confirms Mr. Herb Has Been Scamming For a Long Time Even Before The Feds Charged Him (IG Post-Pics-Video) https://t.co/sBOmIIAXZn via @BasketballguruD pic.twitter.com/Yp9JAN26v3

— Robert Littal BSO (@BSO) December 22, 2020
Discuss