Future was not happy last month when Russell Wilson was photographed pushing his son by Ciara in a stroller.
So you can imagine how he felt when he saw the tyke, who was wearing a Russell Wilson jersey, giving Ciara's new fellow a big hug as he visited the QB at the Seahawks training camp with his mom
. @DangeRussWilson gets a hug from @ciara's son Future at the end of #SeahawksCamp today. #Seahawks @seattletimes pic.twitter.com/HDgjyENnQG

— Lindsey Wasson (@lindseywasson) August 1, 2015
Folks on Twitter began tagging Future in the training camp photo so he'd see it and react. And react he did.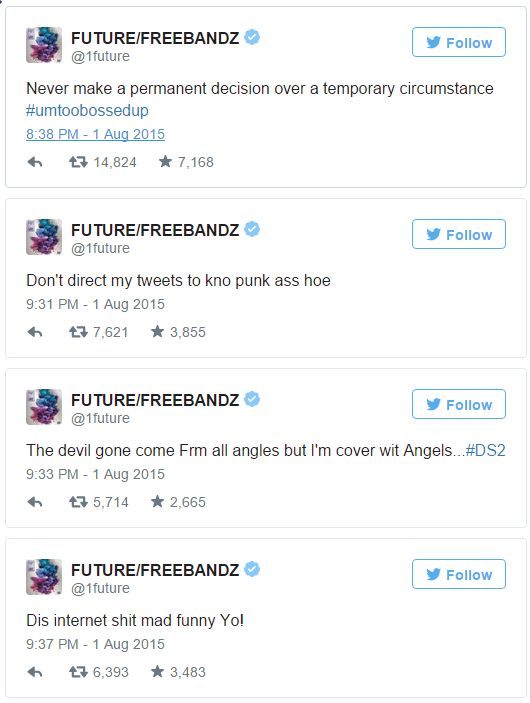 Wilson, who won't have sex with Ciara because of God, responded to Future's Twitter musings with scripture:
#BVD "Love and faithfulness meet together; righteousness and peace kiss each other." Psalm 85:10 NIV — Russell Wilson (@DangeRussWilson) August 2, 2015
August 2, 2015
How would you feel if your baby mama's new dude was hugging your son? And how would you feel if the new dude just signed a four-year, $87.6 million contract extension?
Discuss