COVID-19 does make certain types of flexing difficult. For example, these days you can't just grab a flight to Dubai with your dog and then both drive around in the back of a Rolls Royce holding money phones for the sake of the gram.
But what you can do is re-post a photo from 2017 of such conspicuous consumption and add a new caption.
Which is exactly what Future did last night on IG Story, remembering a trip he and Young Thug took to the Gulf state.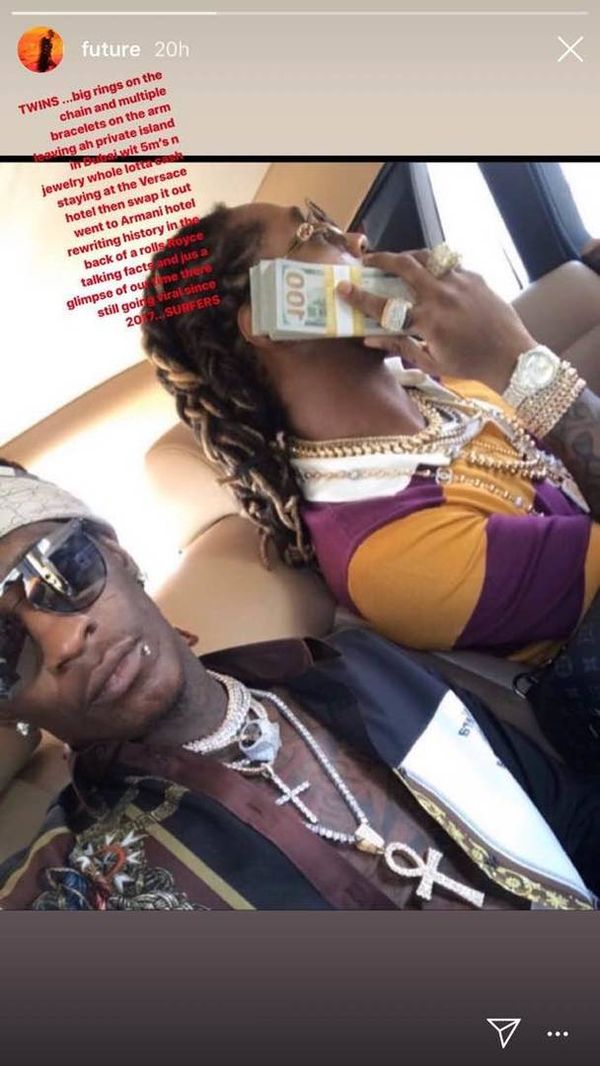 "TWINS ...big rings on the chain and multiple bracelets on the arm. Leaving ah private island in Dubai wit 5m's n jewelry whole lotta cash staying at the Versace hotel then swap it out went to the Armani hotel rewriting history in the back of a rolls Royce talking facts and jus a glimpse of our time there still going viral since 2017...SURFERS," Future captioned.
Discuss