Some more new Future? We'll take it!
Looks like a nice little loosie that's been titled "Absolutely Going Brazy" surfaces on to the Internet tonight.
Future has been hinting at "Monster 2", so it's a possibility this could be a premature drop from that. (Listen to the original "Monster" project here).
Or, perhaps it could be a leak from DJ Esco's upcoming "Kolorblind" album?
Either way, we don't much really care because we have it! Listen here.
Are you feelin this one?
F.Y.I. Future's Instagram page has been blank for some time. He's certainly plotting something...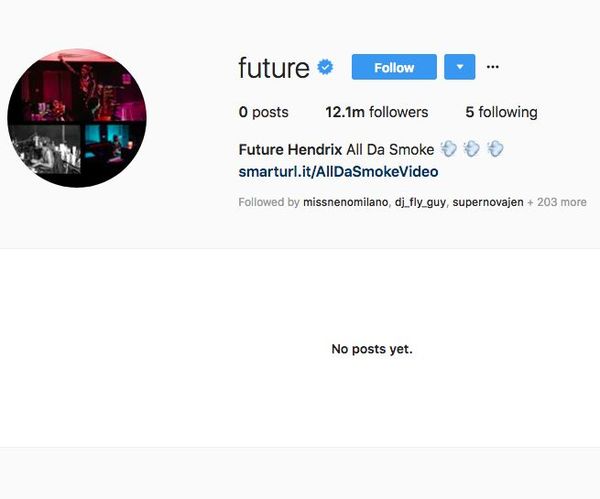 What do you believe it is?
Discuss