It wasn't a big stretch to believe Future's appearance on the Atlanta Falcons sidelines during their game against the Seahawks Saturday was part of a strategy to unnerve Seattle QB Russell Wilson.
Especially since Bow Wow -- another one of Wilson's wife Ciara's exes -- was there too.
But Future insists that wasn't the case. His people told TMZ that he showed up to the game and took the preferential treatment simply because he's boys with some the Falcons, especially star receiver Julio Jones.
In fact, he'll likely be on the sidelines this coming Sunday when the Falcons play the Packers in Atlanta. And as far as we know he's never had relations with Aaron Rodgers' famous girlfriend Olivia Munn.
Still no official word on why Bow Wow was strolling the sidelines. And nothing can make folks unsee this: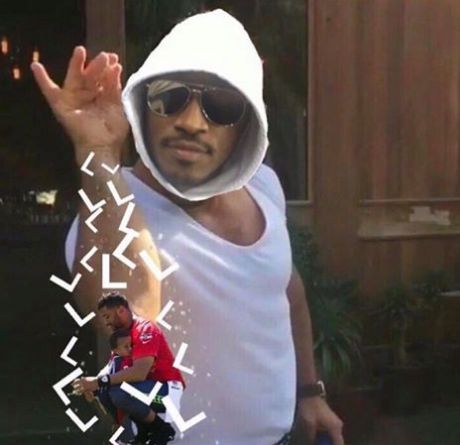 Discuss