From the outside looking in, it seems that Future doesn't care much for Jay-Z.
For one, he responded somewhat harshly after Jay clowned people for holding stacks of money to their ears on social media.
Plus, earlier this month, Hendrix said he was a bigger artist than Jay-Z.
So, it may not be surprising that Future responded when Duct Tape Entertainment's Big Bank Black said he could beat Jay in a Verzuz competition. Earlier this week, Jigga said that no one could see him on the Verzuz stage, which has sparked debate.
Eventually, Future shared Big Black's message to his Instagram Stories.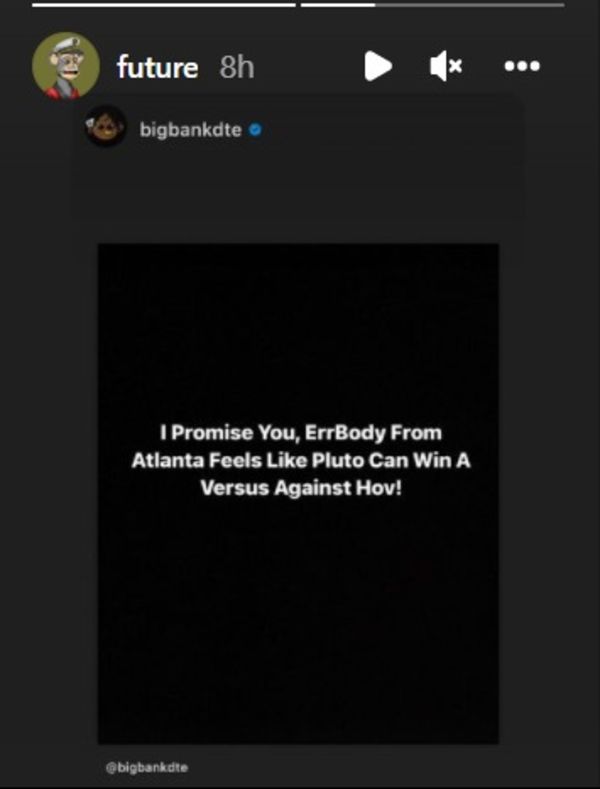 "I Promise You, ErrBody From Atlanta Feels Like Pluto Can Win A Versus Against Hov!" the message reads.
Do you agree with Big Bank Black?
Discuss