It was Hot 97's Funkmaster Flex who backed up Meek Mill's claims that Drake uses "ghostwriters" by playing the Quentin Miller reference track for '10 Bands'.
Then, on Friday, Flex revealed the existence of three more reference tracks -- for 'Blessings', 'R.I.C.O '(the track which appears to have set Meek Mill off) and 'Know Yourself.'
But so far they haven't emerged.
Now we have word that Meek Mill will be on will Flex's show Monday night at 7 PM.
The two are sure to discuss the diss track 'Charged Up,' which Drake directed at both of them. They will likely discuss Miller's strong denial that he ghostwrites for Drizzy.
Will they also play the three new reference tracks? If so, how damaging would this be to Drake? Check out Flex's tweets below for a preview of what may be in store: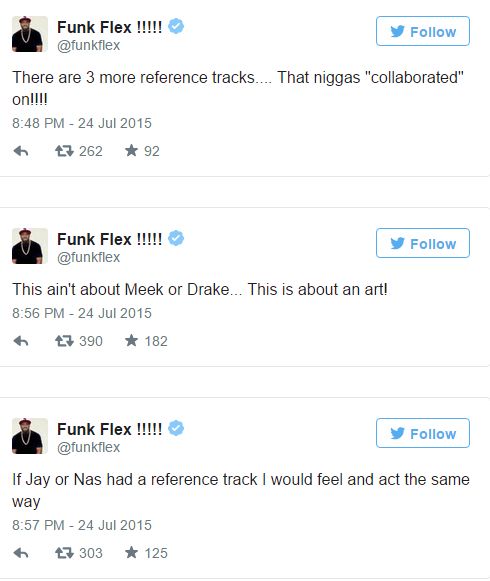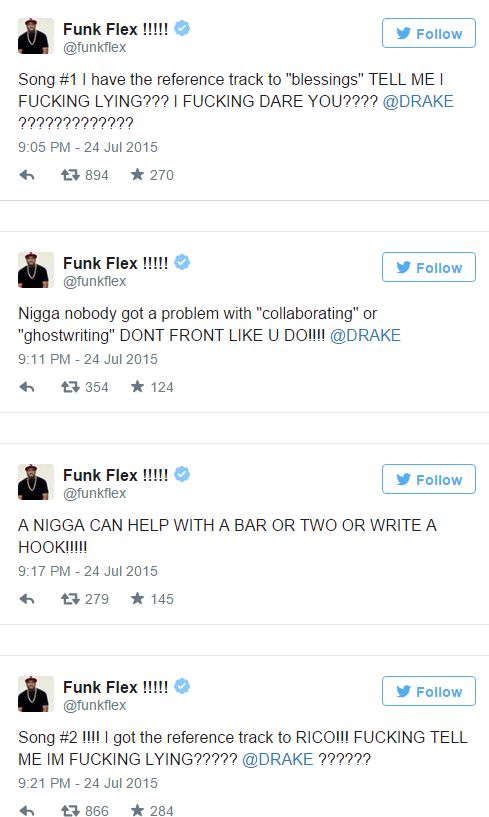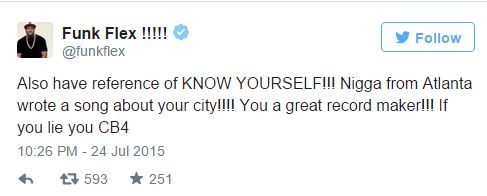 Discuss