DaBaby is under fire after Rolling Stone leaked the video of the NC rapper shooting and killing 19-year-old Jaylin Craig in 2018 inside a North Carolina Walmart.
Rolling Stone releases security footage of DaBaby killing a man in Walmart in 2018. pic.twitter.com/skv8F1hABs

— Rap Updates Tv (@RapUpdatesTv) April 25, 2022
While DaBaby got off on self-defense, the video shows that DaBaby threw the first punch.
This has led to calls to re-investigate the case, from Craig's family and others.
Funk Flex is curious about the timing of the leak.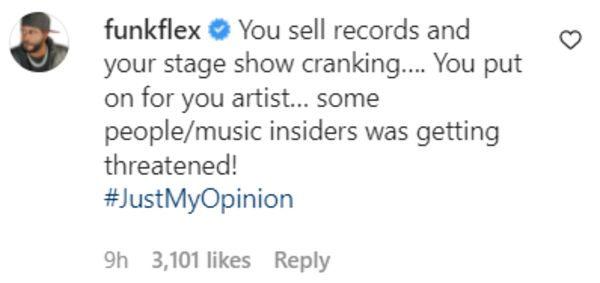 "You sell records and your stage show cranking ... You put on for you artist ... some people/music insiders was getting threated! #JustMyOpinion," Flex typed.
Earlier this month, DaBaby shot but didn't kill a man who had trespassed on his North Carolina mansion. He hasn't been charged in that incident.
Do you think someone is out to get DaBaby?
Discuss