French Montana's sophomore album MC4 drops on August 19, a little more than three years after Excuse My French.
He revealed the tracklist today, and not surprisingly it's full of big features.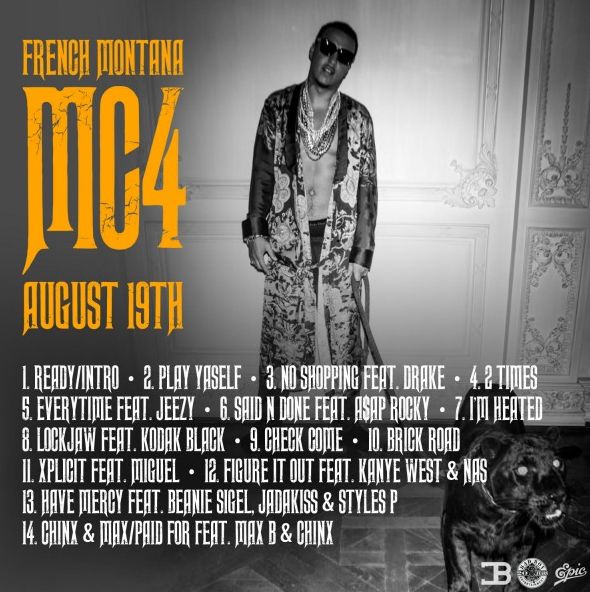 Guests include Kanye West, A$AP Rocky, Nas, Jeezy, Max B & more.
Excuse My French did 55K first week.
Do you think MC4 will top that?
Discuss