Days after 50 Cent posted about how he had bought himself a $3 million 2020 Bugatti Chiron for Christmas, French Montana posted that he had also bought himself a "new Bugatti" for the holidays.
French also claimed he was the first in New York to have the supercar and declared himself the illest in the city.
That obviously caught Fif's attention, and the notorious Instagram troll posted that French's Bugatti was in fact a used 2010 Veyron model.
In French's clapback he didn't deny it was an older model, instead claiming it was good as new and dismissing Fif as a suburban soccer dad.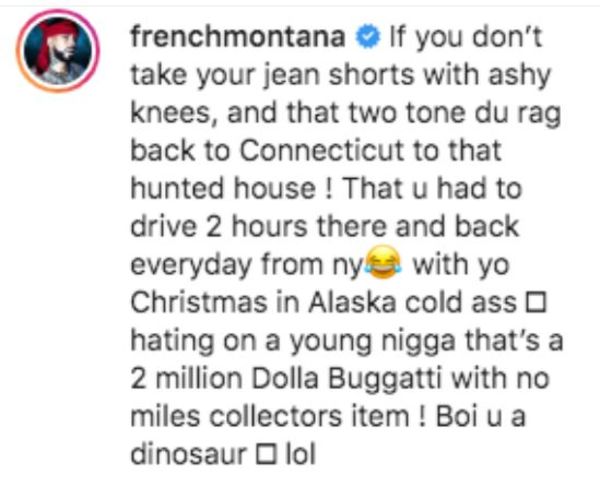 "If you don't take your jean shorts with ashy knees, and that two tone du rag back to Connecticut to that hunted house," French typed. "Hating on a young n*gga that's a 2 million dolla Buggatti with no miles collectors item! Boi u a dinosaur."
What you think about French denying Fif NYC status?
Discuss