French Montana and Jim Jones used to have beef, but things were hashed out, supposedly.
Four years ago, Jones offered French a deal to settle their problems, and that deal was for them to fight to squash the beef, but that fight never happened.
While the fight didn't happen, it seemed the beef was over.
Today, French hit Instagram to offer Jones a challenge, and it seems French wants to go head to head with him on "hit singles," just like RZA battled DJ Premier.
In the post, French tagged Jone's partner CEO Slow, in which Slow took it as something else, which you can see in the comment section.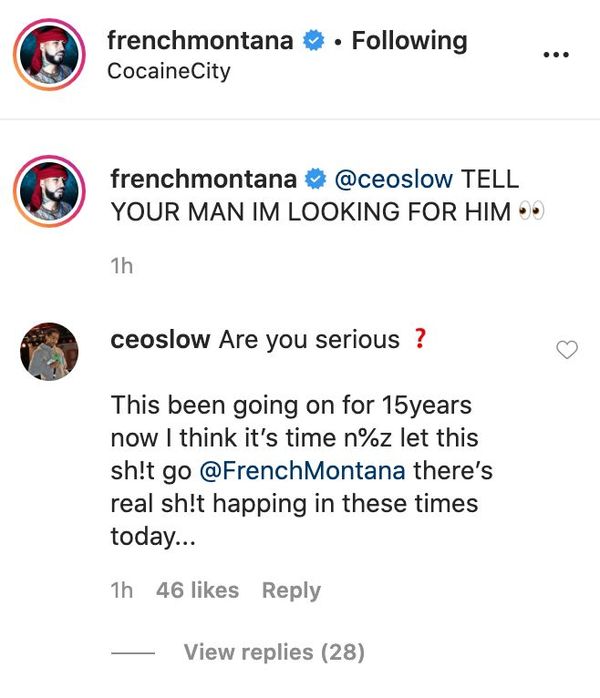 Discuss