French Montana and 50 Cent continue to beef, and it's getting funnier and funnier.
Over the weekend, a video leaked that supposedly showed 50 punching French outside a club. French was quick to jump on social media and claimed that he wasn't touched and Fif was hiding from him.
In the video, it shows French rocking a hooded robe, which he constantly keeps playing with, and won't show his full head or face.
Now, some fans are pointing out that his face is covered in makeup and concealer, and are accusing the Coke Boy rapper of lying on the gram.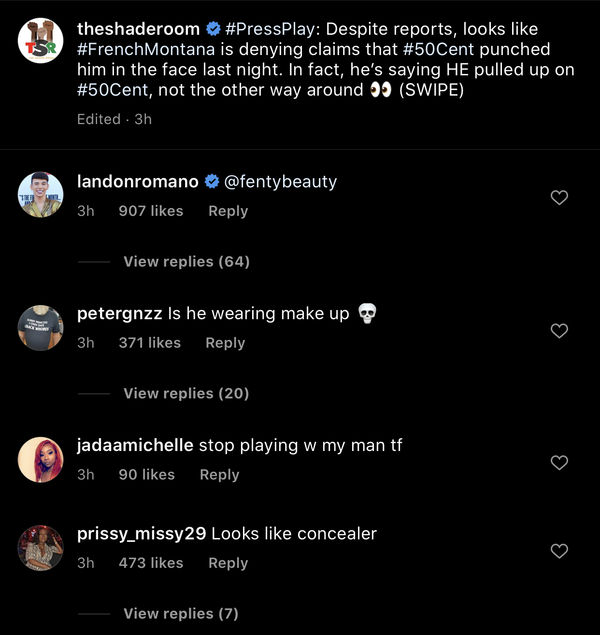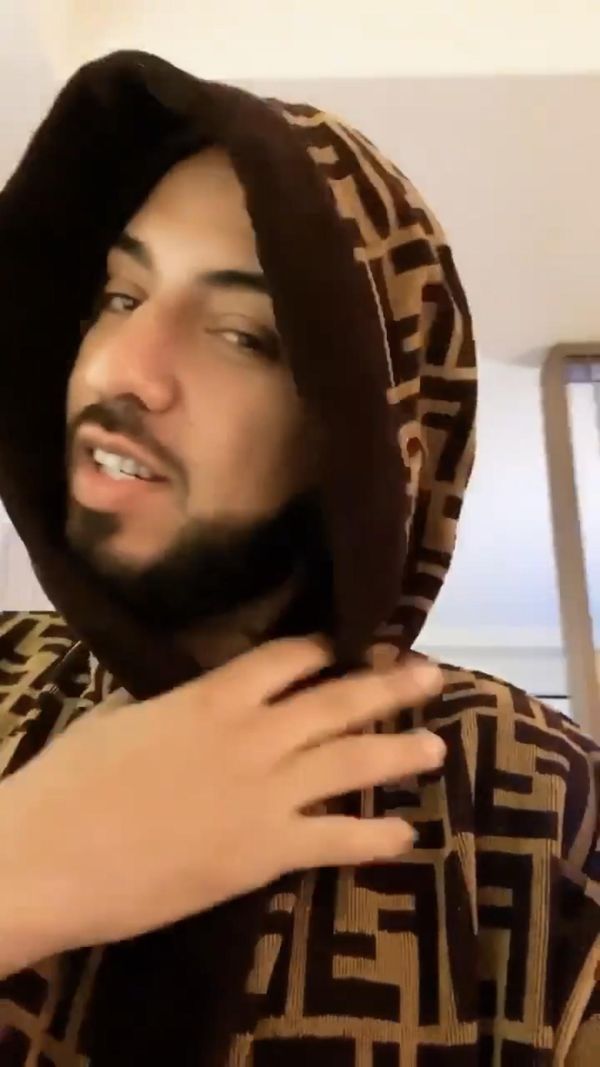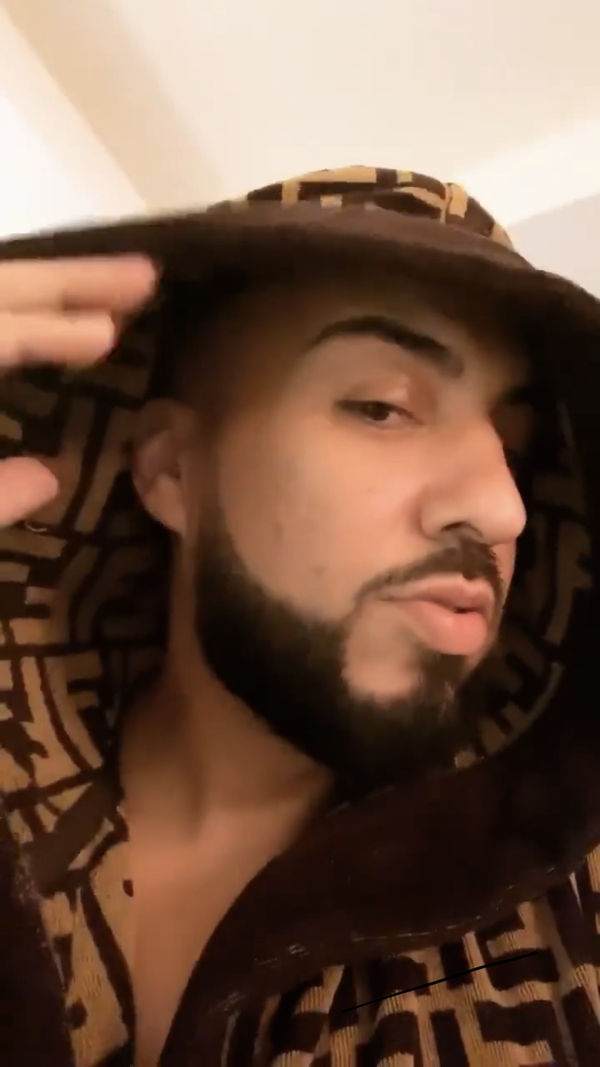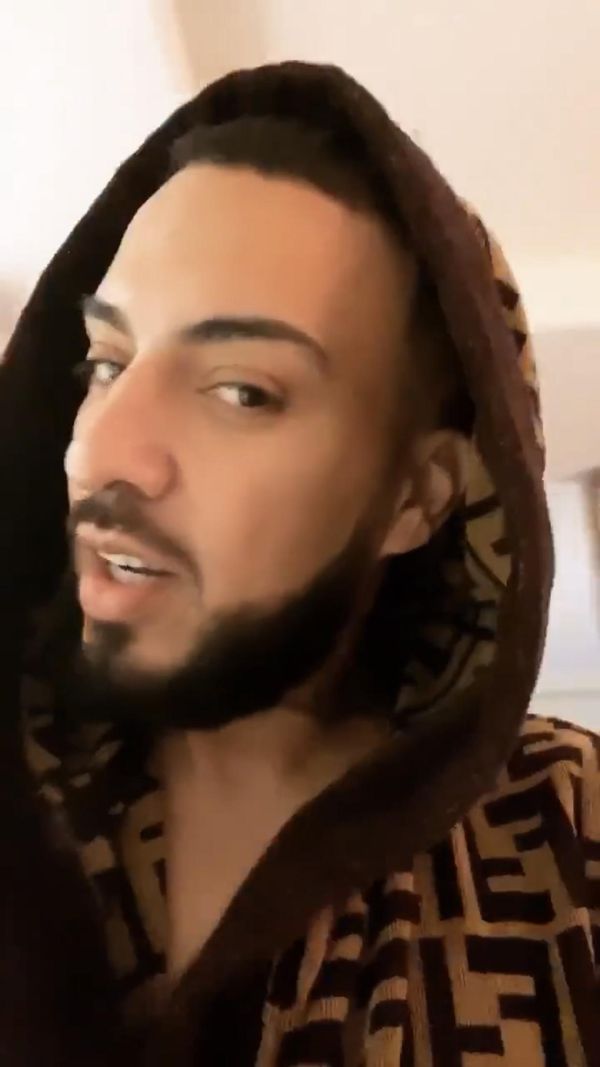 It's only a matter of time until 50 Cent jumps in on the fun.
Do you think French is wearing makeup?
Discuss