Nobody loves to social media beef like 50 Cent.
Fif went looking for a fight last week when he posted an IG photo of an ad for Effen Vodka, which he promotes. Below it, the caption reads #NoPuffyJuice, a reference to Ciroc Vodka, which Diddy is brand ambassador for.
It took a while, but Diddy's label-buddy French Montana finally fired back, posting 50 Cent's infamous 2005 GQ cover over the caption "Stop!!!! Legendary !!."
It was almost like Fif was just waiting for Montana to respond because he had the perfect comeback for the shirtless motif French had started.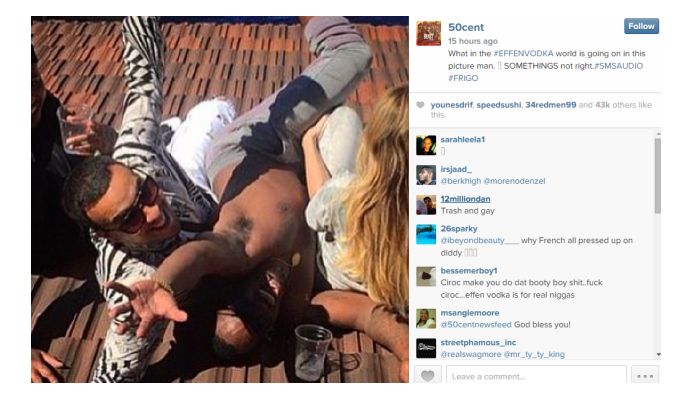 Ouch. 50 just killed two Bad Boy birds with one IG stone.
Discuss