Flavor Flav hasn't paid his taxes in over ten years.
Which is one of the least surprising sentences we've ever written.
The Public Enemy hype man and reality TV star racked up over a $3 million dollar unpaid tax bill between 2005 and 2015, according to documents revealed on Bossip.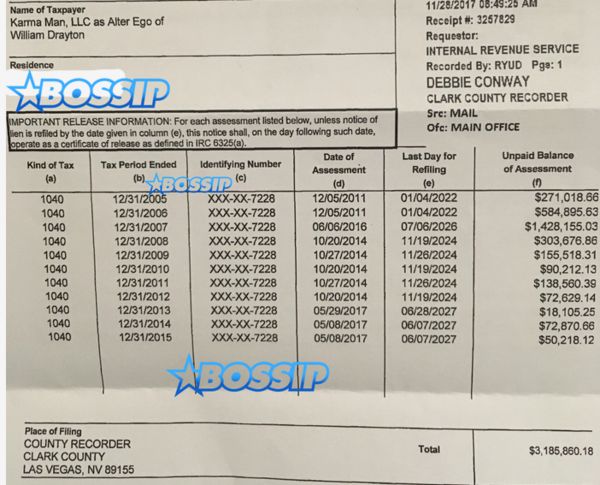 As you can see, almost half of that debt was accrued in 2007, when he was filming the second season of his hit reality TV show Flavor of Love.
If Flav [William Drayton] doesn't start paying down his debt, the government will begin seizing his assets.
Perhaps this is why last summer Flav sued his Public Enemy partner Chuck D, producer Gary G-Wiz and Public Enemy's managers for stiffing him out of royalties.
Discuss