Big Pun's wife Liza Rios has been pressing Fat Joe for some time, and she is not letting up.
In the past, Joe said that he gave Pun all his rights back, which Liza says isn't entirely true, and says the court won them back.
Now, in a new Instagram post, Noreaga is claiming that he saw "some" of the paperwork with Pun and Joe, and that it was a "standard" agreement, and Joe did not rob him.
Things got interesting when Liza responded in the comment section, which sparked mutiple responses from Fat Joe.
Check them below.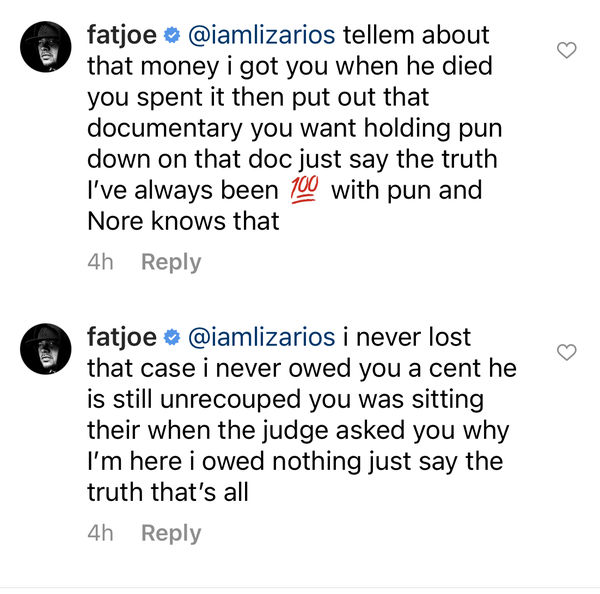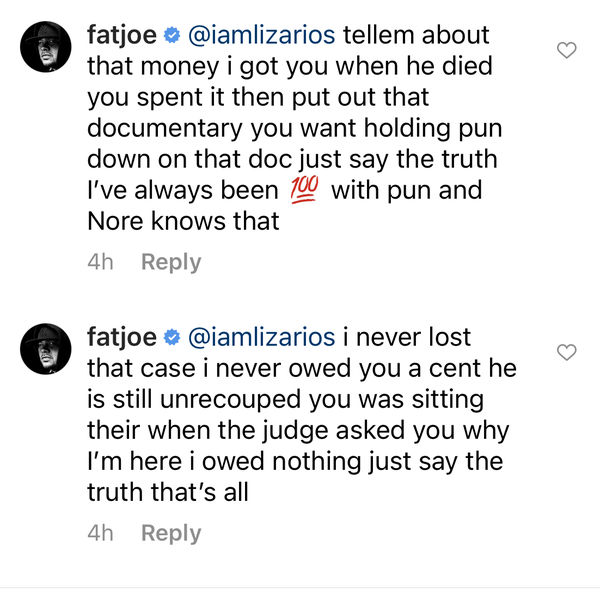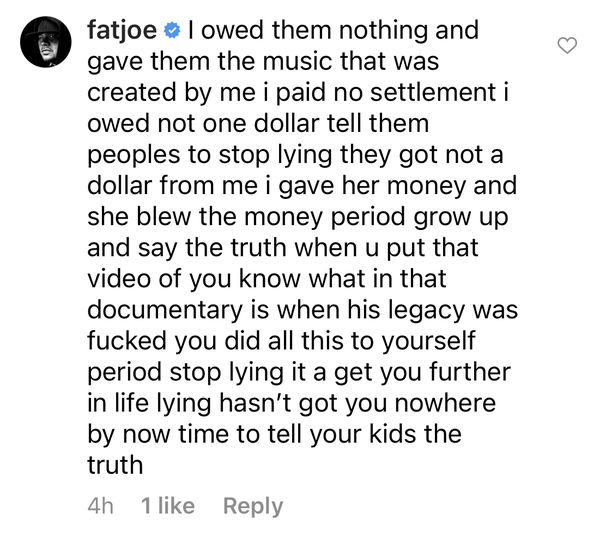 Discuss