Boosie Badazz's probation officer wouldn't let him play Friday night at the Whiskey River Club in Macon, Georgia.
And the Whiskey River Club paid the price.
Angry fans trashed the venue, which had paid Boosie $55,0000 to appear, after it was announced the 32-year old wouldn't be able to show.
General admission tickets were $40 and VIP tables $500, and as the club goers demanded refunds they also turned over tables and began throwing things. Three were treated for minor injuries.
Boosie apologized to his fans on Facebook, placing the blame on his probation officer and asking fans to petition the Louisiana Parole Board and the Georgia Parole Board so this won't happen in the future. See some the reaction to the cancelled event below:
When Boosie doesn't show up to perform & ppl paid $500 VIP booths pic.twitter.com/8Pjzs2wZ2K

— Clone (@CL1_UNO) July 4, 2015
Lmao Boosie didn't show up and they tore The Whiskey River up they won't get that ticket money back — M V N T A R I U S™ (@mvntarius) July 4, 2015
Prayers up to that promotional staff because nothing but pure violence came from Boosie not appearing. As if Macon needed anymore violence.

— Fat Ass Kelly Price (@LesaMonroe) July 4, 2015
When Boosie don't come to Macon now the whole Macon want this mann OML — Nakya Oliver (@NakyaOliver) July 4, 2015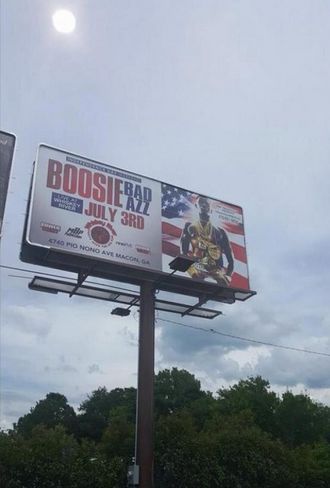 Discuss