Chicago rapper Famous Dex says he's no longer on Rich The Kid's imprint.
Dex had signed to Rich Forever in early 2016. Since then he had appeared on mixtapes with Rich and the two have been seen on social media together.
But they no longer have a business relationship, at least according to Dex.
"I am not Rich Forver," he said on IG Live last week. "We is not a label no more."
Dex thanked Rich for his previous support, but clarified that he is signed to 300 while Rich is signed to Interscope.
DJ Akademiks reached out to Rich and asked him if Dex is really off of his imprint. Rich claimed Dex is still signed and is just high and annoyed that his album hasn't dropped yet.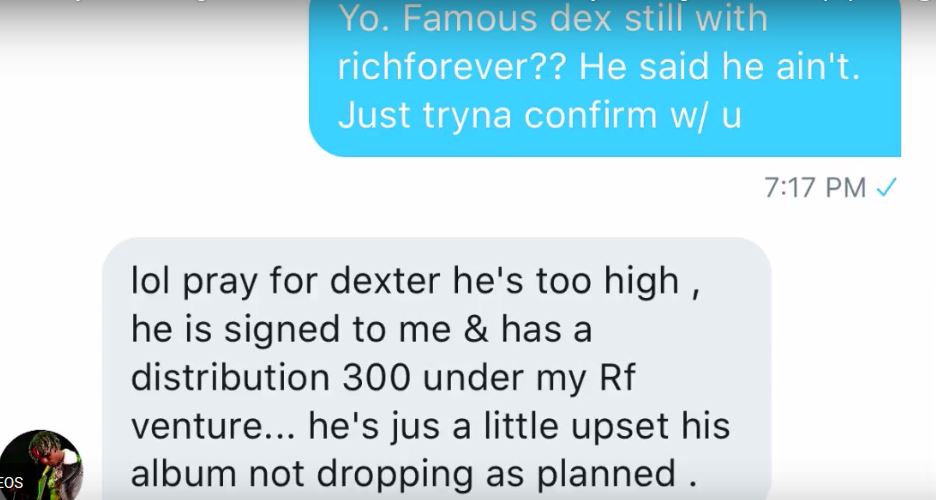 Dex made waves in a bad way in October of last year when he was caught on camera hitting his girlfriend.
The incident ended up costing him a spot on XXL's Freshman List.
[Related: XXL explains why Famous Dex was left off of their Freshman List.]
Discuss