Earlier this week Fake Lil Durk Perkio, aka Lil Dork, told the world that his price was 5K for a feature and 10K for a show.
Much mockery followed. With the typical troll asking the fake Durk if they could pay him in fake money.
But Perkio remains defiant in the face of the clowning.
According to Perk, you better pay him his rate now because it's only going to go up. (Perhaps because the real Durk is going to jail and won't be available for shows or features.)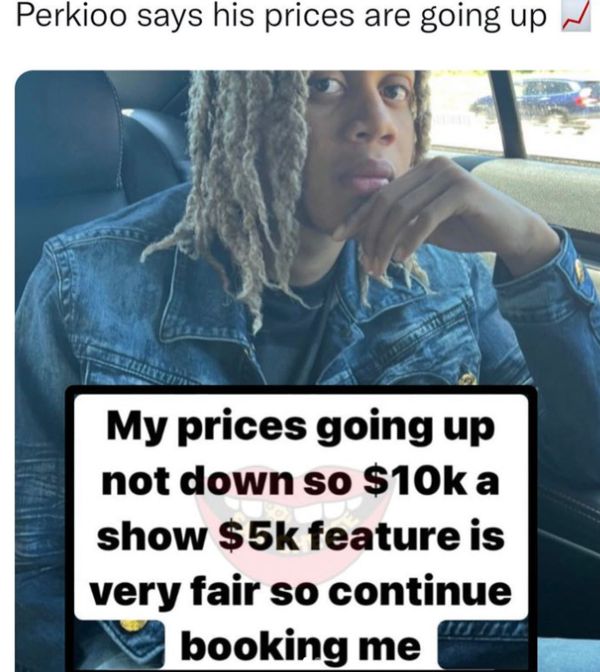 "My prices going up not down so $10K a show $5K feature is very fair so continue booking me," Perk typed. "Hate or not all my shows be Sold out. Soon I'll be at $30K."
Do you think there is really anyone booking him? Or is that fake, too?
Discuss