Fabolous is out here taking fashion risks.
And they aren't always well received.
Earlier this year, Jim Jones and Manio went off on Fab for the baby blue outfit he wore to the gym.
Now Loso's friends have mocked the 44-year old for dressing like a girl.
At least the 44-year old was man enough to admit what happened, revealing his buddy laughed at him for wearing multiple pieces of Chanel.
"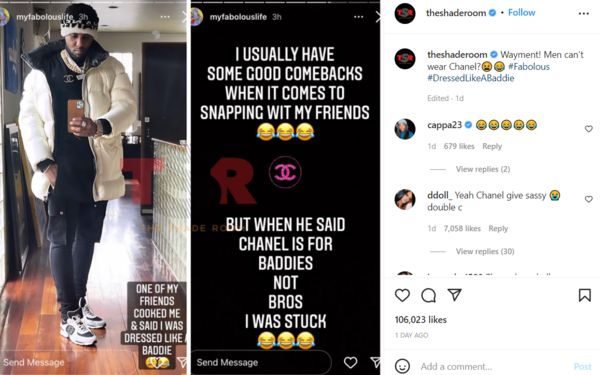 "
"One of my friends cooked me and said I was dressed like a baddie," he conceded. "I usually have some good comebacks when it comes to snapping with my friends, but when he said Chanel is for baddies, not bros I was stuck."
The folks in the comments agreed that Fab had ventured into spicy territory.
Discuss