If you ask us, Madam Tussauds was asking for it.
The Las Vegas location of the wax museum recently unveiled a Nicki Minaj life-size figurine. But instead of depicting her standing, like they do for most of their statues, Minaj is on all fours.
Well, it wasn't long before a photo of a museum visitor defiling Nicki's wax likeness started circulating the Internet.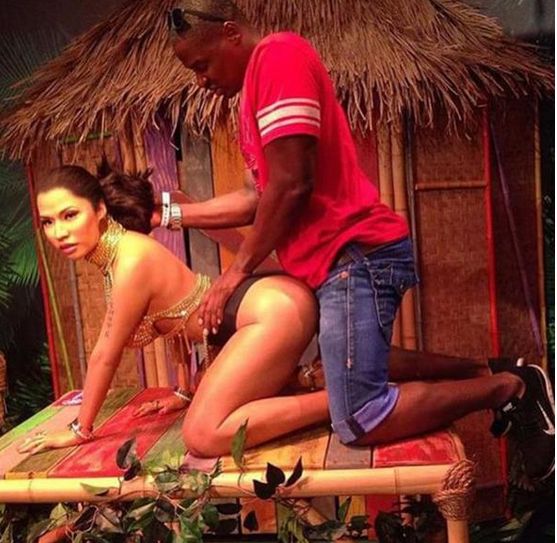 In response, Madam Tussauds said they will be upping security around the statue.
We have been made aware of the inappropriate photograph. Madame Tussauds attractions are interactive, immersive experiences, and our visitors are generally respectful towards the wax figures. It is unfortunate that this visitor decided to behave so inappropriately, and we apologize for any offense this has caused. We are taking immediate steps to ensure more staff are present in this area and that the set around this particular figure is redesigned so that a picture like this cannot be taken again.
Discuss