Taraji P. Henson gave everybody a scare yesterday. But it looks like the Empire star is going to be OK.
The 44-year old was hospitalized Friday for what her reps are calling "exhaustion." (Other reports say she picked up food poisoning during a recent vacation in Monaco.)
Henson posted this lighthearted Instagram message to her fans last night, suggesting her stay in the hospital won't be very long.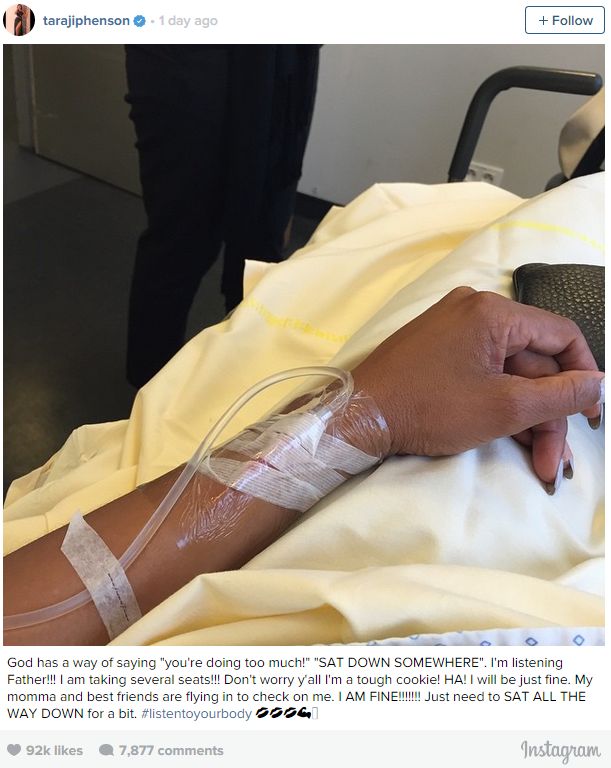 Discuss