There was no sign of Cordae, Yo Gotti, or 2 Chainz in this week's top ten album chart.
But Eminem's Curtain Call and Dr. Dre's 2001 were sitting there at 7 and 8 with about 31K sold each.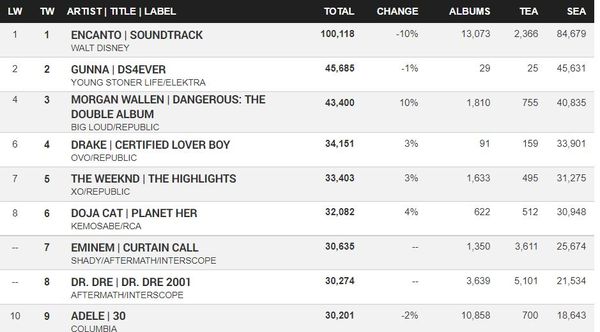 Of course, Shady and Dre got a big boost from their Super Bowl performance. Among other halftime show artists, Mary J. Blige's new album Good Morning Gorgeous finished 14 with 26K sold and Kendrick Lamar's Good Kid M.A.A.D. City charted at 21 with about 20K sold.
Are there any rappers today that you think will still be doing numbers in 20 years?
Discuss