On Thursday, Terrence Crawford jumped on Instagram and explained he wanted Eminem to walk him out before his fight against Errol Spence Jr. Em responded in the comments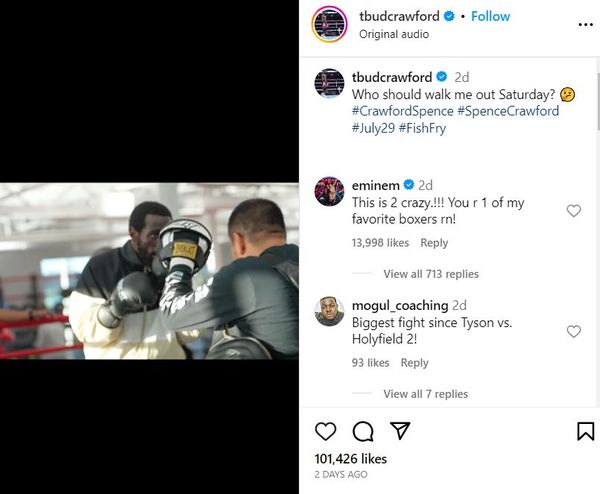 "This is 2 crazy.!!! You r 1 of my favorite boxers rn," Em typed.
So it shouldn't be a big surprise that Shady was beside Crawford when he made his way to the T-Mobile Arena ring in Las Vegas tonight.
A few days ago, Terence Crawford shared his desire for Eminem walking him out, today it became a reality. #Eminem #TerenceCrawford pic.twitter.com/5BXwNodXWZ

— BoreCure (@CureBore) July 30, 2023
Now we will see who wins this much-anticipated title fight between two undefeated welterweights.
Discuss