Eminem and 50 Cent have a very loyal friendship...
Even thought it was 2-months ago, the Super Bowl halftime show is still a hot topic.
There have been previous reports that Jay-Z told the NFL that the Super Bowl halftime show must happen, but now there is new info coming out via Snoop Dogg.
In a new interview via Drink Champs, Snoop, Nore and DJ EFN discussed the Super Bowl halftime show and why 50 Cent was there.
"I said to JAY-Z, 'I have to ask this straight-up, who is gonna perform at the NFL?' He said to me, and I'm sorry for everybody who don't understand, he said, 'The white guy called for 50 Cent.'"
That white guy was Eminem, who told Jigga that he wouldn't perform unless 50 was present, which is why he was a late addition to the lineup.
When 50 Cent found out about this, he jumped on IG and mocked Hov, accusing the rap legend of stealing his style from the late painter Jean Michel Basquiat.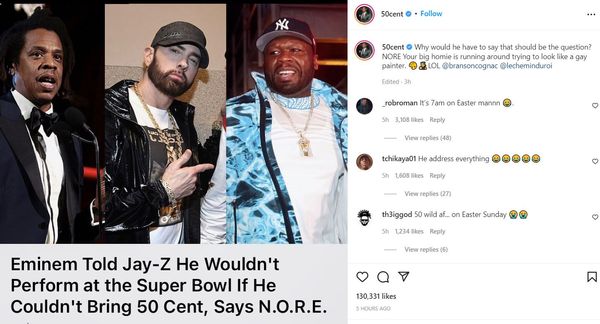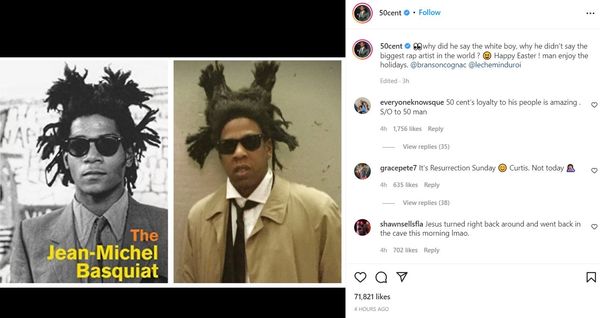 "Why would he have to say that should be the question?NORE Your big homie is running around trying to look like a gay painter," Fif said of JAY-Z.
Discuss