These days, the easiest way to rule the charts is by accumulating streams.
But the most lucrative way is the old fashion way: Album sales.
Nobody sold more albums in 2018 than 46-year old Eminem.
BuzzAngle Music's end of the year report says Shady moved 755,027 album units in 2018, over 150K more than the runner up, South Korean boy band BTS.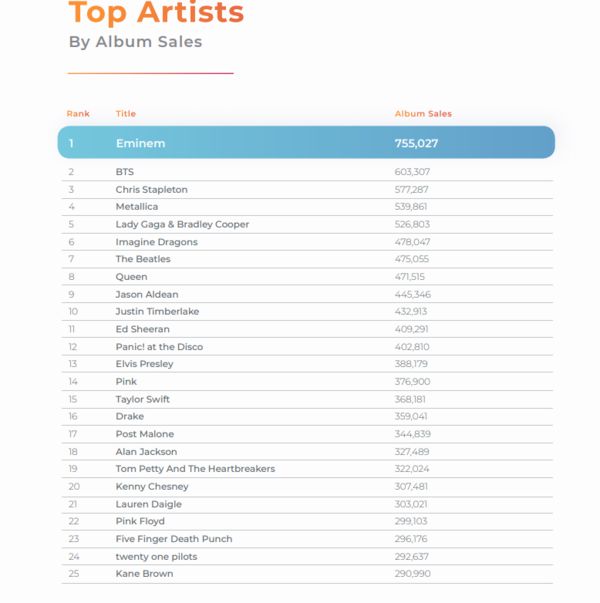 About half of Eminem's album sales last year were from his 2018 surprise album Kamikaze. The rest were from his back catalog.
And Shady was no slouch when it came to streaming, trailing only Drake, Post Malone and the late XXXTentacion in that category.
You can check out all of Buzz Angle's report here.
Discuss