NBA YoungBoy is usually the rap king of YouTube.
Not last month.
Bolstered by his Super Bowl performance, Eminem was the most spun rapper on YouTube in February with 396 million views.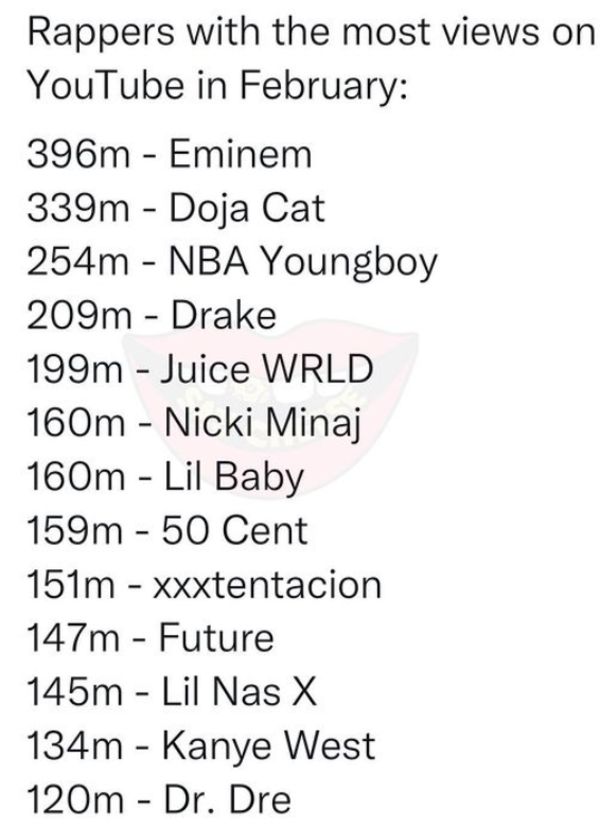 50 Cent and Dr. Dre also got a boost from doing the halftime show. Snoop Dogg, Mary J. Blige and Kendrick Lamar not as much.
Do you think they'll still be spinning Shady in 25 more years?
Discuss