Eminem doesn't post a whole lot on his social media channels. So when he does -- like when he posted a vague threat on Twitter a couple of weeks ago -- his Stans stand up at attention.
His latest cryptic messages was posted to his usually dormant YouTube channel. It's a jazzy instrumental called The Real Slim Shady done by PhilipJones16.
The Stans speculated on what it all means on Twiter:
Today a video was updated on Eminem's youtube channel, "The Real Slim Shady" by Philip Jones trumpeter. No one knows how it went on Eminem's channel, we might think it's some trick from Eminem's team to get suspicious in the air or it could be a platform bug. pic.twitter.com/NSx24Ez7nT

— 🔥 (@luizotxvio) September 12, 2019
Ok I should be asleep but this Philip Jones 16 guy literally only has this one song on Spotify. And if @Eminem 's account was hacked, I really think it would be fixed by now given that it's been 24 hours pic.twitter.com/4serjVzYAf

— Niamh K ❤️ (@n_kell_kamikaze) September 11, 2019
Yeah... Ummm.. We'll definitely need some explaining for this one!!
😂😂💀💀@Eminem@rosenberg
Somebody say something, this is some next level trolling.. Or maybe next album will definitely be "classic" 💯https://t.co/MY5Lc67gS7

— Ancyyy (@MfTalkingCrazy) September 11, 2019
Others think it may have to do with his recent issues with Lord Jamar.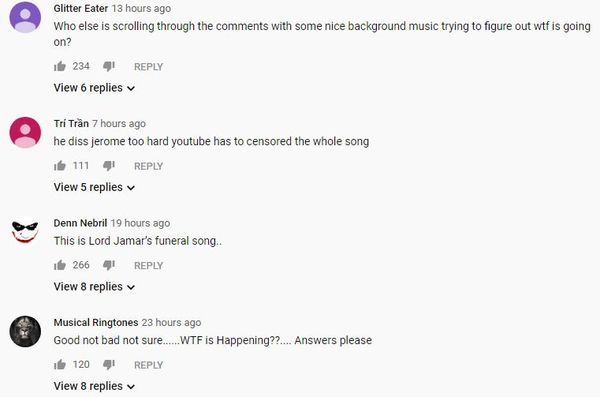 What do you think is going on?
Discuss