In the last week, we have seen two brand new albums from two of hip hop's greats.
Mac Miller, who passed away in 2018 due to an accidental drug overdose, released his new album Circles, and Eminem came out of nowhere with a surprise album, Music To Be Murdered By.
A week later, we have the first glimpse of the success of each album, and Eminem and Mac took the #1 and #3 spots.
According to Hits Daily Double, Eminem finished out the week with just about 275,000 sales, down a bit from the projections of 300-325k SPS, and Mac followed behind with around 175,000 sales. Halsey split the two with 233,000 sales, many attached to an aggressive ticket bundle.
Which album are you listening to the most?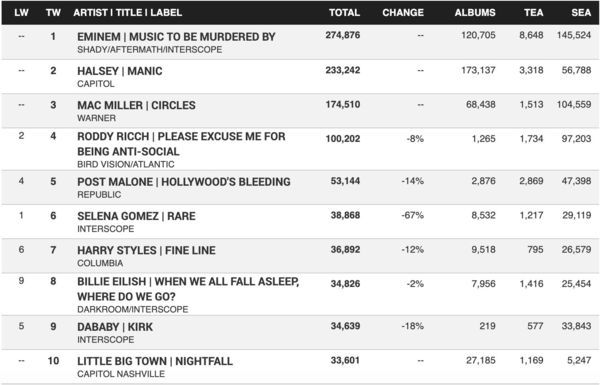 Discuss