Royce Da 5'9" has been out there cleaning up some of Eminem's beefs.
He was part of the recent detente between Shady and Lord Jamar. Now he's been meeting with Nick Cannon, who loves to have Em's name in his mouth and often not in a nice way.
Em's other good buddy Bizarre used an emoji to question whether Royce should be breaking bread with Nick.
So Royce told him if he had something to say, say it with words.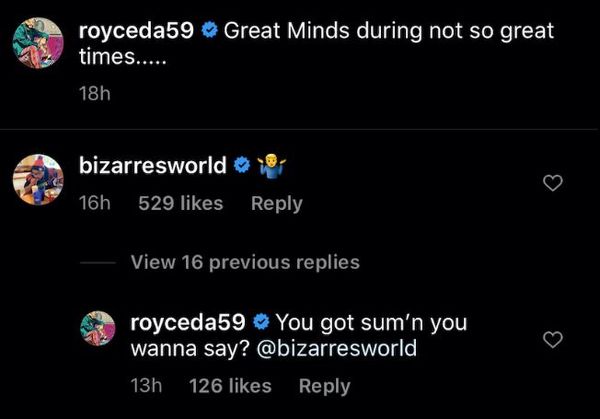 Should Bizarre have come at Royce like that and vice versa.
Discuss