In his track 'Monster', Eminem raps about having Obsessive Compulsive Disorder.
"Cause the very thing that I love's killing me / And I can't conquer it / My OCD is conking me in the head, keep knocking."
Eminem has been spending the last year annotating his tracks on Rap Genius and in his last round of explanations he said he really does have OCD.
"I really do have O.C.D. it's not funny bitch," Shady writes.
OCD effects about 3 million Americans, and involves repetitive behavior that's both obsessive and compulsive and that interferes with everyday life.

You can see all of Em's latest annotations here.

Among them, he jokes about naming his next album Empanada.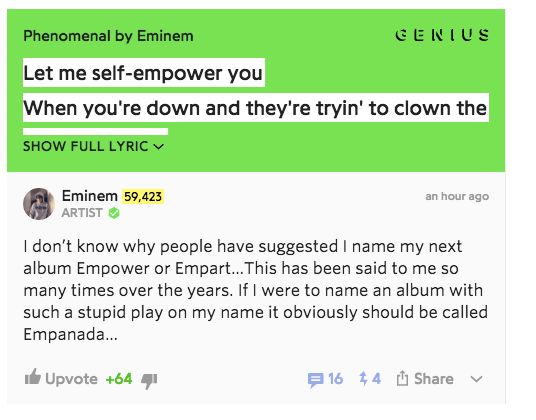 Discuss