Jimmy Butler was among those impressed with a photo Gabrielle Union posted on Instagram yesterday.
Butler went all caps in response.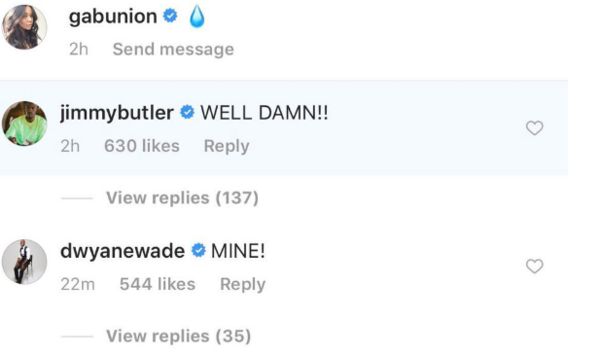 Union, of course, is Butler's fellow all-star Dwyane Wade's wife and Wade was quick to lay claim to her.
Dwyane Wade aint playin games with Jimmy Butler 😂😂 pic.twitter.com/v1K7ZAKcGI

— Hoop Cave (@HoopCave) August 17, 2018
"Put welll damn in caps on my wife photo again and you're gonna see what the good, the bad, and the ugly is like," Wade said after a little back and forth.
Butler's response to that suggested this was a friendly confrontation.
"Well that escalated quickly," Butler typed. "Point noted ... I'm still coming to the BBQ tho."
What's the proper response when a good friend's wife thirst traps like that? Isn't it rude not to say anything?
Discuss