Reality TV star Draya was called out on Instagram for having "a bad job."
Her response was polite but hyperbolic: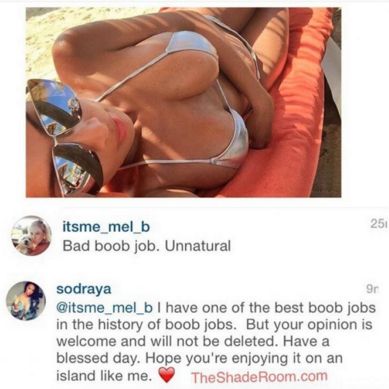 Luckily, we have mounds and mounds of photos of Draya's breastisis on Instagram. So you can decide the quality of Draya's boob job for yourself.
Whatever you conclude, we're not sure think Draya can match fellow jock sniffer  Gloria Govan when it comes to overall chest presentation.
Discuss