If Kevin Durant had two good Achilles the Warriors would have likely won the 2019 NBA title and Drake wouldn't have got to prance around Toronto like some sort of conquering hero.
So it's interesting that Drizzy referenced that very injury as a feature on the new Rick Ross track "Gold Roses".
"All smiles, Kevin Durant trials/Had to blow it on the court, I must of blew a milli'/I'm walkin' on all charges, that's my new Achilles," Drake raps.
KD took no offense to Drake bringing up his devastating setback. In fact, Durant (whose Instagram handle is easymoneysniper) liked a post about it on IG.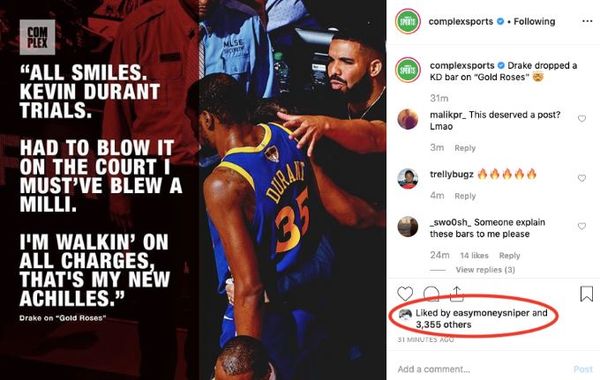 Discuss