Celina Powell tries hard to sleep with rappers and other famous people.
Sometimes she succeeds (like with Snoop Dogg), sometimes she fails (like with Joyner Lucas) and sometimes she just makes things up (like with Offset.)
Drake was a fail.
Here are the alleged texts between Drizzy and Celina.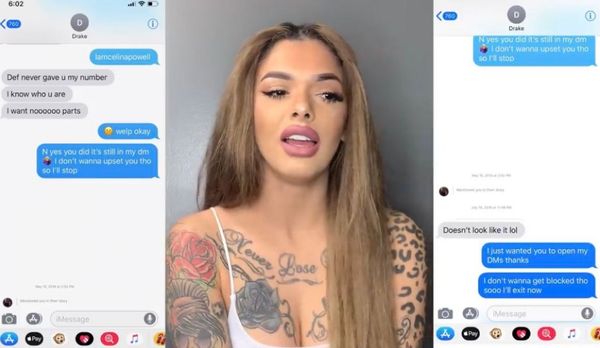 "Def never gave u my number. I know who u are. I want nooooo parts," Drake typed.

"I just wanted you to open my DMs thanks. I don't wanna get blocked tho sooo I'll exit now," Powell replied, defeated.
She then claimed she got Drake's number by working the Canadian connection through Tory Lanez.
I got it from @torylanez phone https://t.co/bHiURGYwc0

— STOP REPORTING ME (@itscelinapowell) January 11, 2021
Do you think it would be a different story with Drake if Celina was thicker?
Discuss