Drake's been saying at lot with his Instagram likes lately.
Including this cosign of a potential Drizzy, Kendrick Lamar, and J. Cole track.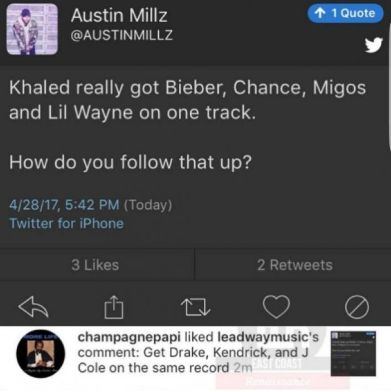 But is such a track realistic?
J. Cole is famously features adverse. But there has been talk of a Kendrick-Cole project for years. In fact, Kung Fu Kenny's TDE bro Ab-Soul has said it's a certainty.
Do you think Drake can jump on that ship, for at least one track?
It would seems like he would like to.
Discuss