NBA YoungBoy is a streaming machine. (In part, because who do you think would actually buy a YB album?)
But he's not the streaming king. In 2022, that would be Drake.
HitsDailyDouble has listed the top 100 most streamed artists of 2022.
Drake leads with 6.7 billion. Followed by YB with 5.4 billion, Taylor Swift with 4.8 billion Bad Buddy with 4.1 billion, and The Weeknd with 3.7 billion.
You can check out the top 50 below.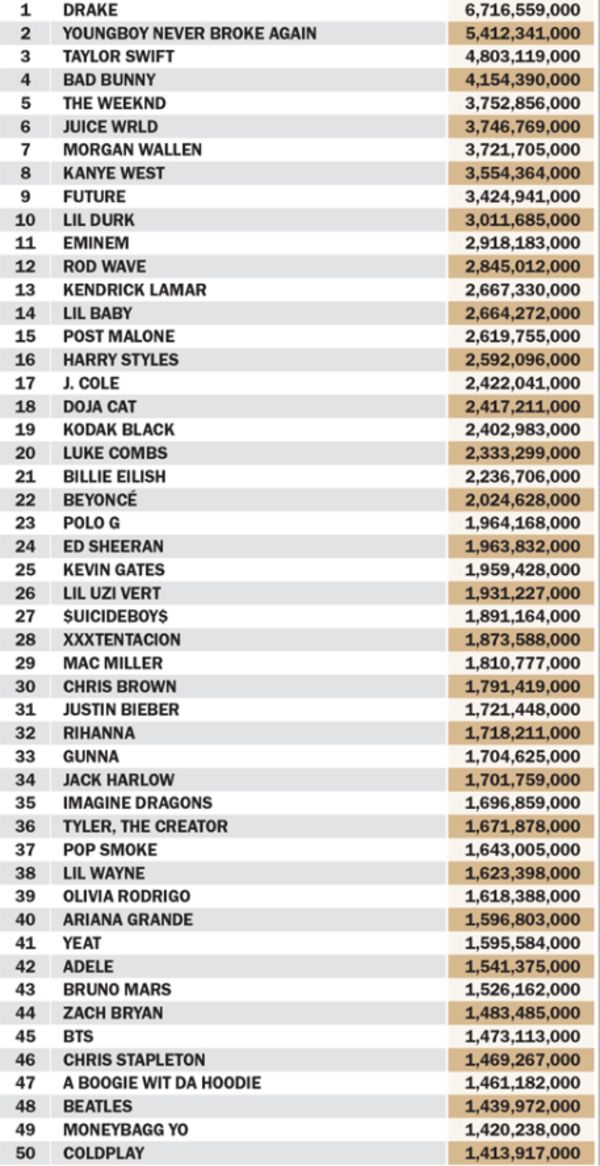 Of course artists like Swift, Kendrick Lamar and Harry Styles still sell a good chunk of albums and those sales are not represented on these rankings.
Discuss