We are a little more than a week away from Drake's fifth album Scorpion.
His last album, 2016's Views, did a little over a million in its first week, and if Drizzy can repeat or expand upon those numbers he further etches his name in the annals of music history.
Scorpion will also likely be the first new music we get from Drake since Pusha T put him on the defensive with "The Story Adidon."
Drake has said he will address that situation on the album.
In an Instagram Story post last night, he suggested he wouldn't be doing that gently.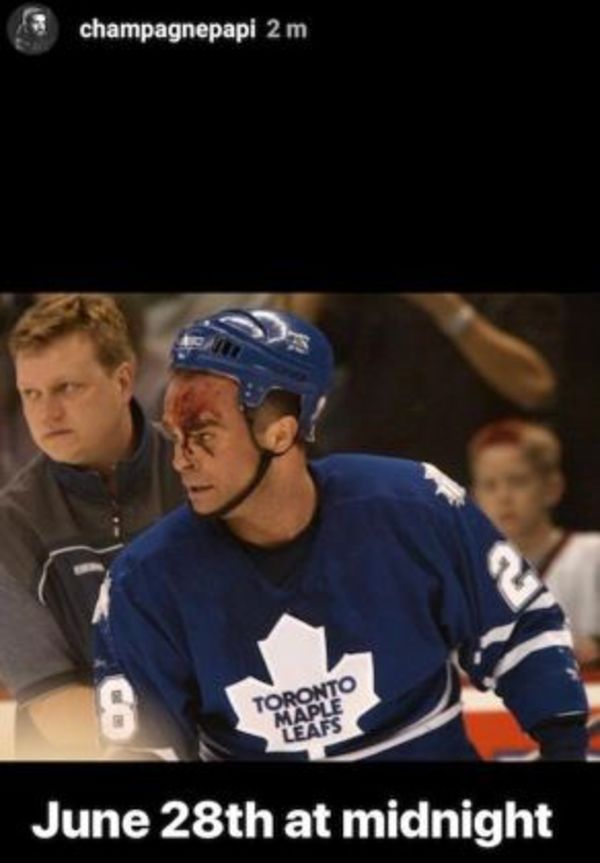 To non-hockey fans, that's legendary NHL goon Tie Domi, who was known for his quick fists and cheap shots.
Posting an image of a bloody Domi is the Canadian version of saying "Get The Strap."
Do you expect Drake to defy J. Prince and come hard at Pusha T on Scorpion?
Discuss