Drake is the type to flex about exotic provolone cheese or a rare brie.
But a lot of folks are finding his most recent weird flex to be confusingly gratuitous.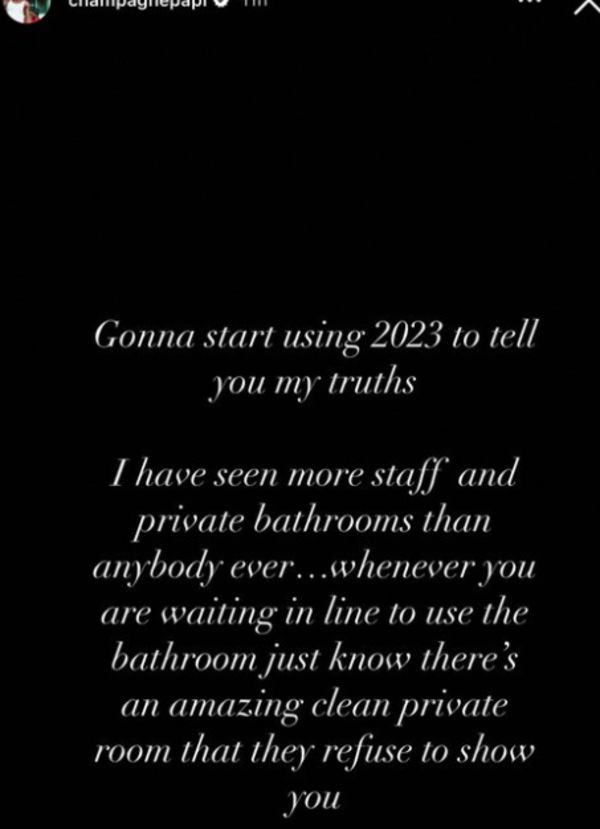 "Gonna start using 2023 to tell you my truths," he typed. "I have seen more staff and private bathrooms than anybody ever…whenever you are waiting in line to use the bathroom just know there's an amazing clean private room that they refuse to show you."
Did you learn something today?



Discuss