We may be getting new music from Drake sooner than we think.
The Toronto Raptors play the Golden State Warriors in game 5 of the NBA Finals tonight, and if Toronto wins, they will grab their first championship ever.
But, winning the championship isn't enough for some, as Complex has suggested that Drake should drop new music if they win tonight.
What started out as a joke, has turned real very quick.
Drake jumped in the comments to let them know that if they do win, he will drop new music.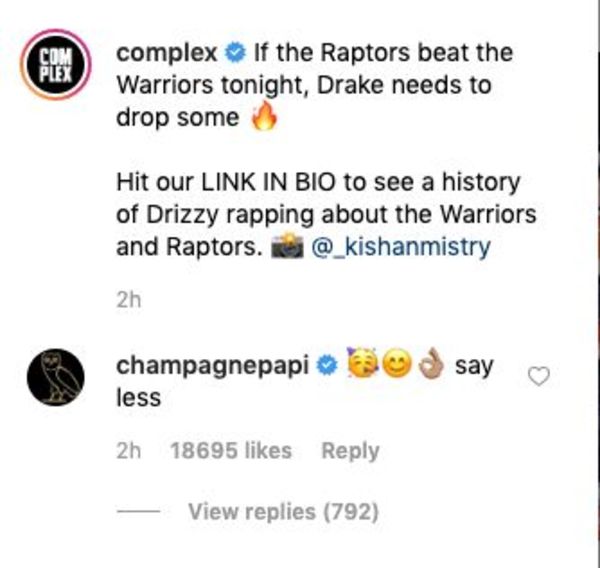 If the Raptors win, are you hype for some new Drizzy?
Discuss