At some point last night, Meek Mill threw shots at Drake and it created this ripple effect where others felt the need to take sides. Battle rapper Hitman Holla declared himself team Drake on Instagram, and Drake's response to his posts was the closest thing we've had from The 6 God as a comment on the situation.
"I signed up for greatness, this comes with it," Drake said to Holla's show of support.
Surely this isn't the end of it. In typical Drake fashion, it won't be surprising to hear subliminals in a future record or even a more formal address in an interview. Hopefully Drake at least got a laugh out of the Twitter comments on the whole blow up.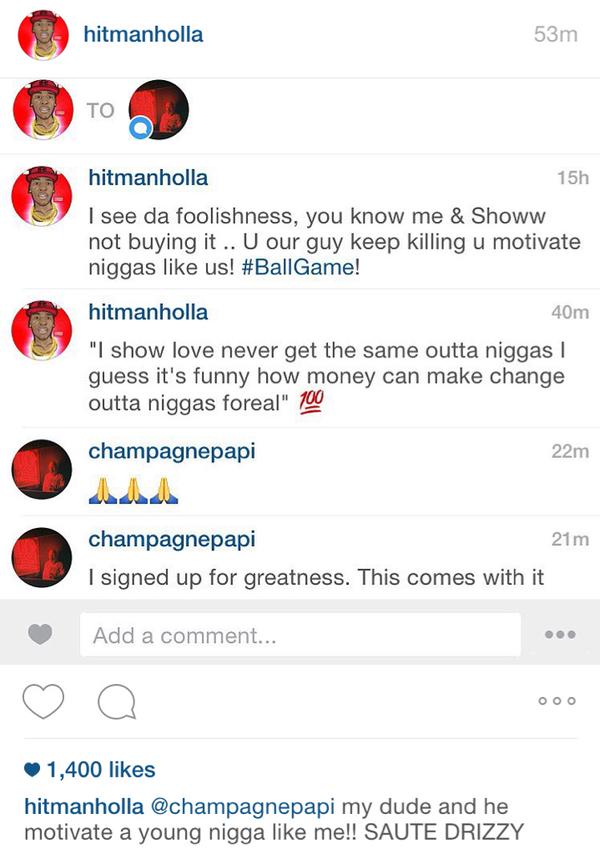 Discuss