Toronto artist getatKAT was pretty excited about getting a photo with Drake.
So much so that she posted the shot on her IG page with the caption "The GOAT of all Goats."
But another figure with ties to Toronto wasn't having that. Washington Wizards shooting guard Alan Anderson, who played for the Raptors between 2011-2013, commented "Don't get carried away sis. He's one of the best but DEFINITELY not the goat."
Drake must have been patrolling Kat's social because he had a quick response for Anderson:
"Give it time" Drake wrote, with a prayer emoji at the end of his message.
Check out the exchange below. Does Drake have justification for his confidence?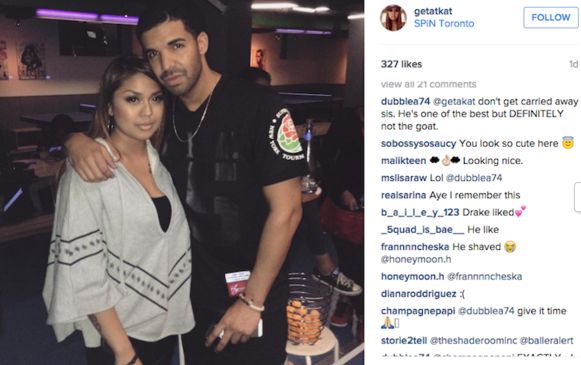 Discuss