Radio personality Charlamagne Tha God and Meek-slayer Drake have a pretty checkered history.
But Charlamagne was leaning team Drake in the Drizzy -Mill summer of 2015 beef, and Drake acknowledged that in the bars of his second Meek diss track, 'Back To Back.'
"You gon' make me step out of my fuckin' frame / You gon' make me buy bottles for Charlamagne / You gon' make me go out of my fuckin' way," he raps.
Drake's doing everythang he raps about.  Because when Charlamagne got to the studio this morning there were six bottle of Dom Perignon waiting for him, courtesy of Toronto's favorite son.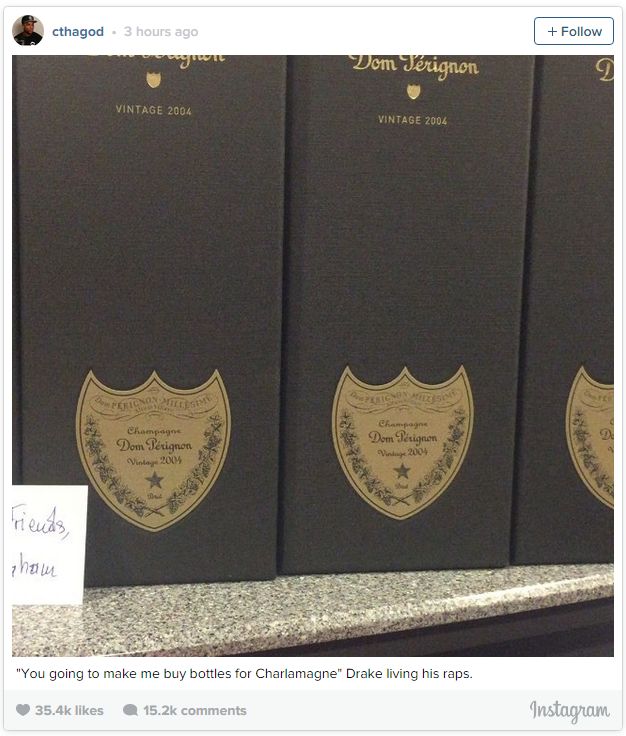 "Let's be friends," signed "Aubrey Graham."
When you're winning like Drake, you can be magnanimous like that.
Discuss