Nicki Minaj and Drake are both newish first parents.
Nicki had a kid a few weeks ago, and finally just announced it was a boy.
In her feature on Sada Baby's 'Whole Lotta Choppas', she requested a playdate with Adonis, Drake's once-secret son.
"To be honest, I hope one day we do a play-date with Adonis," she rapped.
Drake almost immediately responded to her request.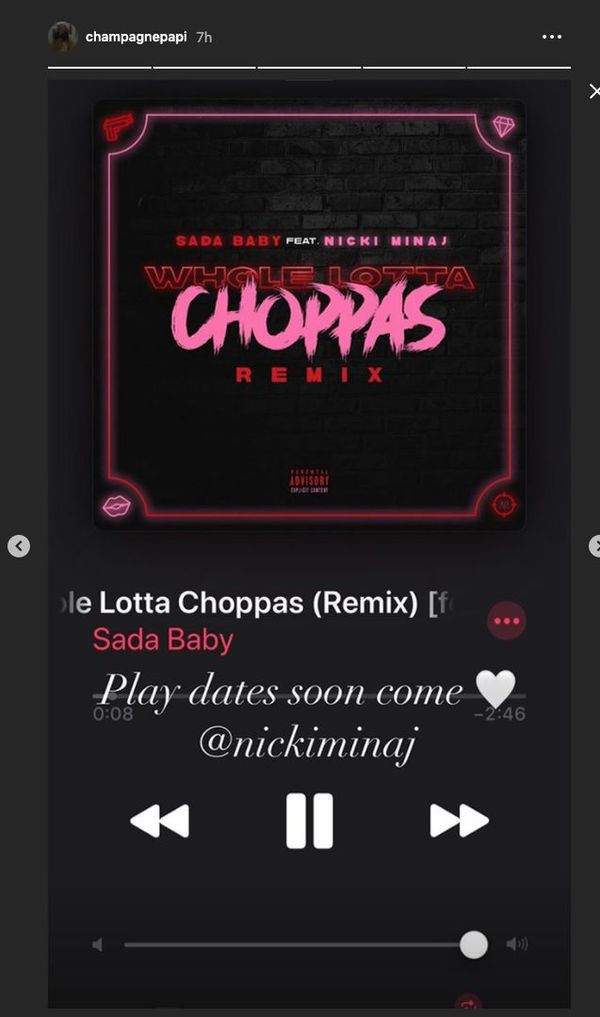 "Play dates soon come," Drake reacted.
Nicki's husband's gonna probably be watching Drake like a hawk on those playdates.
Discuss